HEARTFUL LEADERSHIP
Successful top conscious leaders want to accelerate their path to their heart vision. They want clarity, balance, and, flow to grow their business. 
Are you a leader feeling that your current way of thinking, repeating the same patterns again and again, is not working out anymore?
You feel that there must be more to life than what meets your eyes! Even success after success you know that life has more in store for you. You know that the answers lie beyond your mind.
Maybe you want to be better as a human being and leader of your life and others'. You are still looking for the right framework to "click" and make sense for you, helping you find your legacy.
Maybe you feel frustrated: you reached success in your career but there is not enough alignment with other aspects of your life. What are you missing?
If you resonate with such statements, you may wonder:
"Who am I now?"
Clearly your internal compass, your mind, has driven your life on autopilot so far. It is not working anymore. It is time to shift drastically your understanding of your reality and how you relate to it. It is time to lead your life consciously!
Being lost in the complexity of your thoughts and the world around you is no fun. Chances are that you now look for clarity, simplicity and flow.
Deep down, you know your mind has been at the helm for way too long. You know that the answer is elsewhere.
In order to accelerate your growth you need to tap into parts of yourself that you know exist. Until now, you did not have the tools to get there.
In other words, what you do know is that you are ready to change your reality. Any deep transformation you are ready for has to go through opening to your heart!
Become a Heartful Leader™
The Heartful Method™ method, unlike any other method or program, allows you to deeply connect with the simplicity and clarity of your Heart.
Through its powerful visual framework, you experience a profound shift, from a mind-driven life to a life led through your Heart.
At last, using our visually empowering Heartful Map™, you can let go of your life on autopilot and choose your next steps consciously. You can now lean on the Power of your Heart, feeling supported, and follow life's ow that will lead you to your True Vision.
Now you are ready to be the skipper of your boat while trusting that the wind, rain and currents will lead you to the right destination.
In other words, our Method helps you find alignment and coherence with new positive habits, thoughts, and emotions that shape you into the person you want to be.
Past traumas and old patterns are transformed while allowing you to express true confidence, inspire others, face challenges with more resilience and feel long lasting inner peace with a new sense of purpose and flow.
Arnaud's teachings have incredibly accelerated my growth
– Slava
Thank you Arnaud, you changed my life
– Oksana
Arnaud's expertise led to a massive uplift in new opportunities
– Martin
Meet our Founder
As philanthropist and award-winning serial software, finance, and social impact entrepreneur for more than 20 years, living between Los Angeles and Paris, Arnaud went through his awakening when 13. While having a successful career in Finance and Technology across continents, he has been traveling throughout the world to study the different religions and philosophies in his relentless quest to understand himself.
His life purpose is now to open billions of hearts and help them find harmony inside and out.
Using technology as a mean to such endeavor, he sets the foundation using his 30 years of research and practice. He creates a highly visual framework: the Heartful Method™. Thanks to its unique visual nature and tools, Arnaud has  helped hundreds of leaders throughout the world one on one.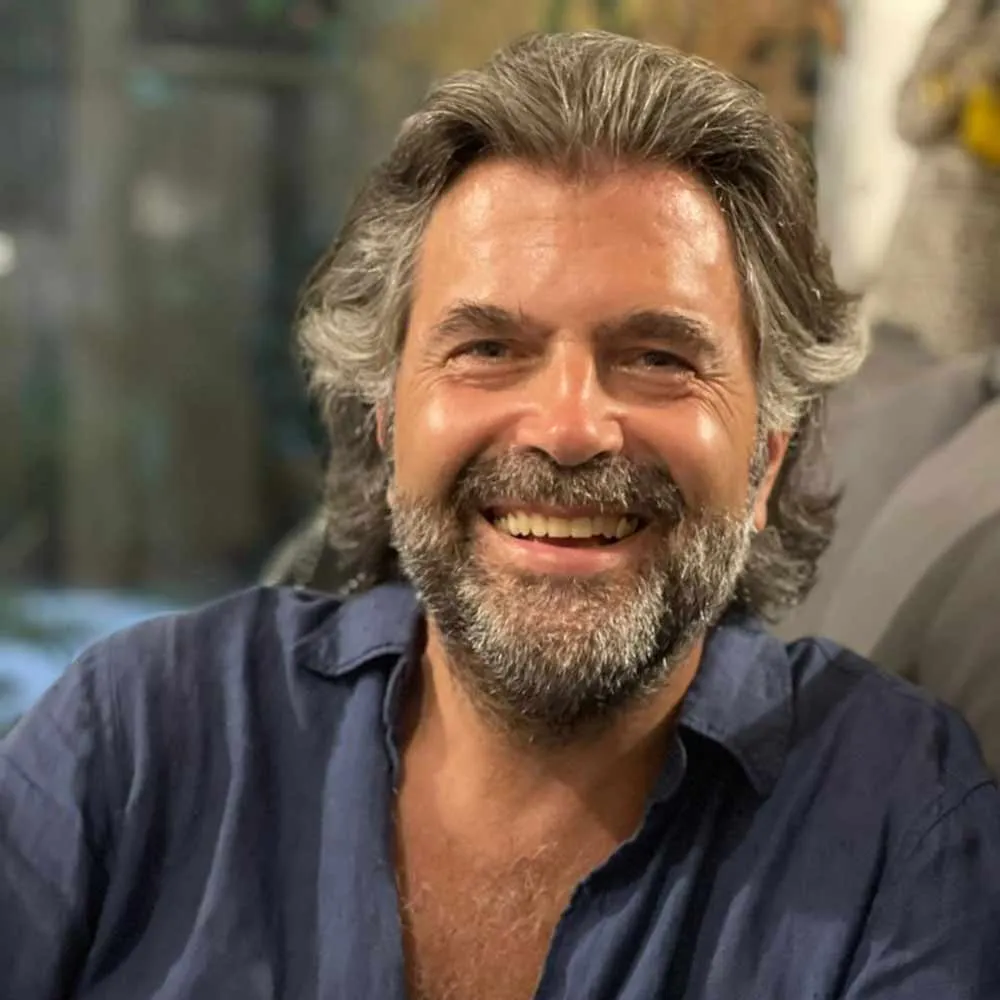 Arnaud's Credentials
Arnaud's innovations have won him more than 15 nominations and awards across the world featured regularly in the press in the US, UK, Spain, and France, his native country. He has directly helped hundreds of individuals and inspired more than 50 million people internationally.
Arnaud Saint-Paul opens a conference in London, UK presenting his latest heartful-based innovations
Arnaud Saint-Paul meets with dignitaries throughout the world, promoting philanthropy and Heartful Leadership™ 
"It was so powerful"
This first session was so amazing, it stayed with me the whole week.
– Nodar Daneliya, CEO of Shuttle (London, UK)
"Arnaud helped me understand myself and find my joy"
He has taught me so much about heart-brain coherence and myself.
– Rob Angel, Creator of the international best-selling game PICTIONARY (Los Angeles, USA)
"Arnaud's teachings have incredibly accelerated my growth"
This has taken me to a whole new level and I am very very grateful for the experience and transformation
– Slava Oganezov, CEO @Finverity ltd. (London, UK)
"Arnaud's course was the cornerstone, [improving] my relationships and work"
Thank you Arnaud, you changed my life and you showed me a better way of living.
– Oksana Hyryak (London, UK)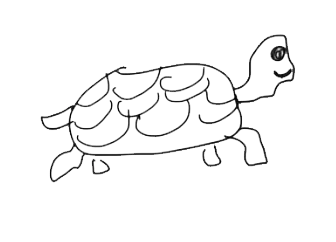 You live your life and go through its ups and downs, mostly hustling and struggling.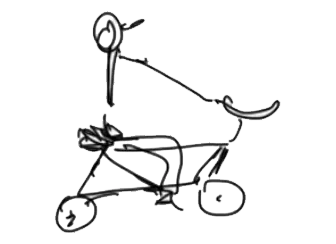 You engage in self-enquiry and go through different mind-driven personal development techniques.
Complete Autonomy
of Self-Expression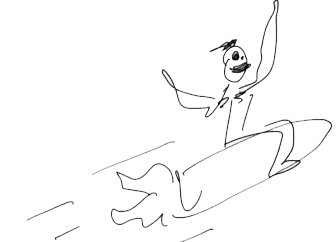 Following a heart-driven method, you fast-track years of study and align faster with your heart vision.
I am looking for clarity in my vision for my life or business
I am open to shift my whole understanding and relationships 
I believe that life has more in store than what meets the eye 
I am finally ready to live in truth with myself with no compromise
I have tried several programs and I haven't found the alignment I seek
It is NOT for me, if…
I believe only in what I see and touch
I do not believe that there are other ways of seeing the world and my life
I am not willing to invest time and resources in myself
I believe that my brain (or mind) is the only source of knowledge and experience
I believe that the Earth is flat!
Click 'Join the Program' to Start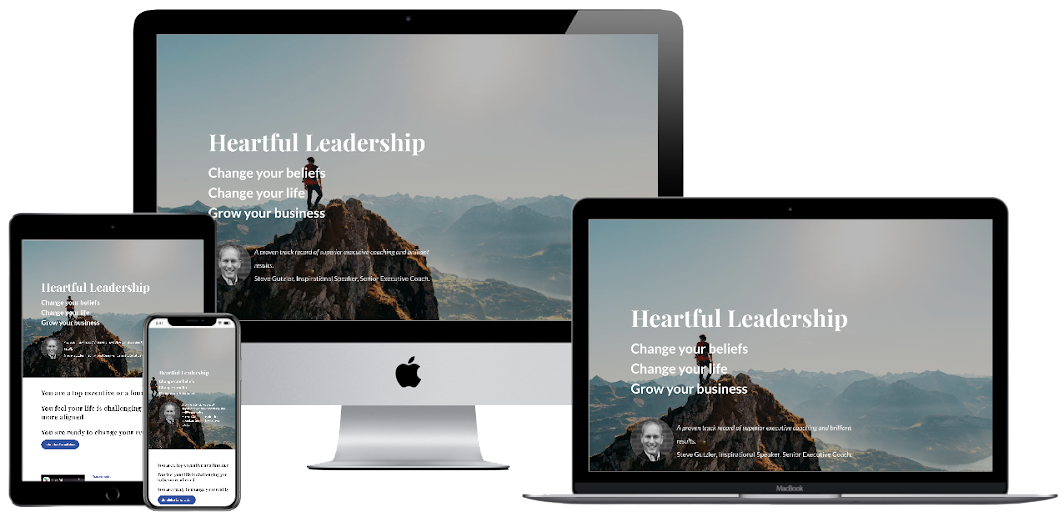 What you get:
The complete Heartful Leadership Method™ Program
90-day coaching with Arnaud Saint-Paul on a weekly LIVE Q&A
Ongoing support from our community of Heartful Leaders
Inspirational audios you can listen to anytime
Desktop, mobile, iPad version
Want to know more?
Schedule your free call now!
We'll explore what holds you back and how you can overcome your limits.
This session will help you gain clarity on your path to Harmony.
"Thank you for your support, thank you for being you"
Mind-blowing experience to help me find myself and find my purpose.
– Chris Rock, Owner of Jungle Paradise (Zanzibar)
"It helped me fortify and center myself in the middle of stressful situations"
I highly recommend it.
– Simon Severino, CEO of Strategy Sprints (Vienna, Australia)
"In this present moment, right now, right here, there is nothing that is not perfect. Thank you!"
– Robin, CEO (London, UK)
"Arnaud's expertise led to a better business strategy and a massive uplift in new opportunities and upcoming revenue"
Abandoning old patterns and re-dening my own 'life scenario' made me a whole new person for 'only' a few weeks investment.
– Martin Ruffert, CEO @ioProjects, inc.
Explore the Heartful Method™
The Heartful Method™ uses highly visual charts to foster a deeper understanding and obtain immediate results in your day to day life. As you go through our program, please keep in mind that this course is less about knowledge and more about your experience.
That is the reason why we are offering you as well:
Easy Techniques to use in your daily life as a trampoline to your growth,

a Community Space,


and a weekly Q&A to share and engage.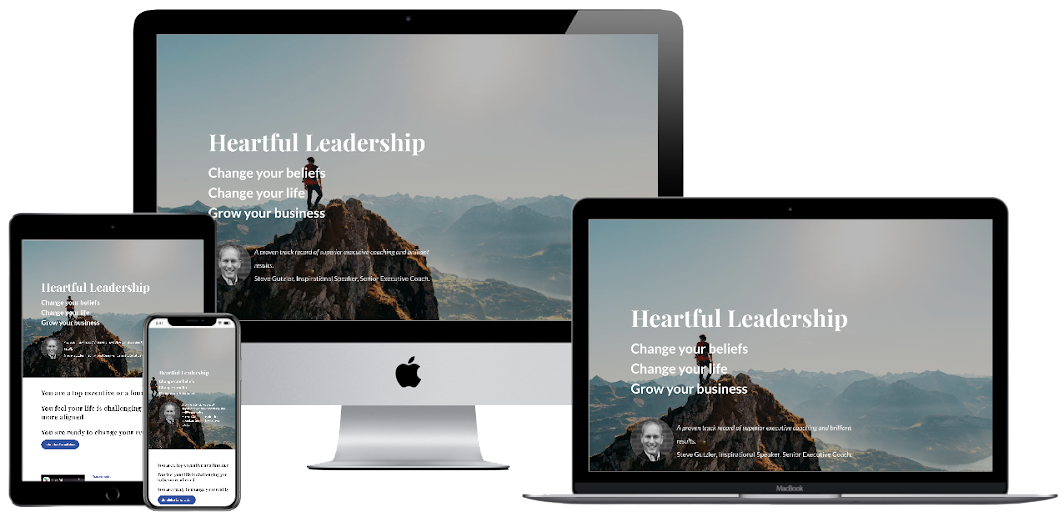 In the next 9 weeks, you will undergo a deep transformation thanks to a weekly 45 min lesson towards the beginning of the week. Arnaud will leave you with some easy-to-use techniques to use throughout the week. You will explore the power of your words and intention. Then you will participate in a 1h+ Q&A at the end of the same week.
From Divine to Human
This is where you are going to discover the foundation of your human experience. Such foundation is rooted in Arnaud's personal experience, the most ancient spiritual knowledge, religious traditions and, of course, the latest scientific theories.

You will dive into:
– How consciousness emerges and becomes our human experience – How articulates the human experience and all its components
– From a 3D to a 12D perspective
– Discover the Triangle of Awareness
– Go through the Quantum Reality Process™ and apply it daily
Being of Light
We never think about it but Light is such an important part of our experience. It actually may be far more important than we imagine! Let's take a deep dive into one of the most intriguing aspects of our human experience.

You will explore:
– What is an hologram and a torus and how these elemental shapes function – How does an hologram relate to me and my experience
– Discover the best kept secret that will help you make sense of your life
Our Matrix
You want to understand what is the framework of your existing experience? Uncover the very matrix of your life and gain more clarity on how all is interconnected.

Some highlights for this lesson:
– Discover the divine matrix and how it shapes your experience
– Learn about your brain waves and how it impacts your now moment – Uncover little-known facts about your heart and how essential it is
I AM, from Mind to Heart
Every single moment, everything you live stems from your "I". What if our "I" could go on a journey towards a more heartful life? Let's explore here the fundamental concepts that make it possible.

Some concepts to empower your journey:
– Clarity on the mind's principle versus the heart's
– Uncover the key to an happy life
– Reframe your relationship to yourself and the others on your path to Love.
The Journey of I
Throughout our life, our I changes and evolves. I am not the same when I was 13, compared to today for instance. What does that mean for today's experience? In relation with others? How do we build up positive exchanges with the people we love and others?

What you will learn:
– Discover the different levels of consciousness and the Heartful Talk™ – Learn how to express yourself "heartfully"
– Uncover the impact Heartful Talk™ has on your life
Polarities
Our world and experience can only exist through the expression of the masculine and feminine polarities. Let's discover together a very simple truth: a new way to understand the present moment and the necessary interactions with oneself, with people surrounding us and life in general.

Some highlights:
– Learn about the core principles of your reality,
– What is different or similar between 'John Doe' and an Enlightened Being? – Find yourself in the map your Life Creation
Eternal Rebirth
Did you know that your life is all about rebirthing to yourself? Continuously? In this section, we assemble all the concepts previously discovered in a more coherent holistic view of your life.

You will discover:
– How photography relates to your daily experience
– Realize how the concept of resonance is an essential part of your success – How to transform your vision into manifestation
Law of Alignment
In this science-driven section, Science helps us understand how we manifest/experience our reality and can rest on the simplicity of the process.

You will dive into:
– The scientific truths that undermines your daily reality – Your life patterns seen through quantum physics
– Discover your point of attraction
Axioms
In this last section, we shall confirm all learnt previously. We add a few more essential concepts for a harmonious life and experience. It is also time to uncover some ground rules that help us ascertain the path to come.

Some highlights:
– How important is to be present
– Find out the 3 best tools to help you live your life to the fullest
– Learn (and practice) the 3 major rules that drive your life and reality.
A proven track record of superior executive coaching and brilliant results
– Steve Gutzler, Inspirational Speaker, Senior Executive Coach (Seattle, WA)
What I've learned with you is going to help me become a more conscious leader!
– Christopher King, President & Co-Founder, Conscious Capitalism DC Chapter
Bonus Included When You Join Today
The Questions Experience
This set of 8 questions will help you understand yourself better at a deeper level. It will also more importantly help you envision a new version of yourself to get to the next level.
You are the Tree – Audio
In this very special coaching session, Arnaud illustrates how to better your personal and professional life by being present to the tree inside you…
You are the Pando (Tree) – Audio
Let's connect further together and explore our Pando nature as a metaphor of our social nature and spiritual one…
Live! – Audio
Through metaphors and symbolism, discover your new reality (and a new way to relate to it) as a way to communicate and live your new You…
Your Time is Now – Audio
Past, Future, what is it that we are looking for? Nothing like the present moment…
Try It For 15 Days Risk Free
If you're not very happy with your results, simply give yourself a quick refund.
Join now to test drive the program today.
Click 'Join the Program' to Start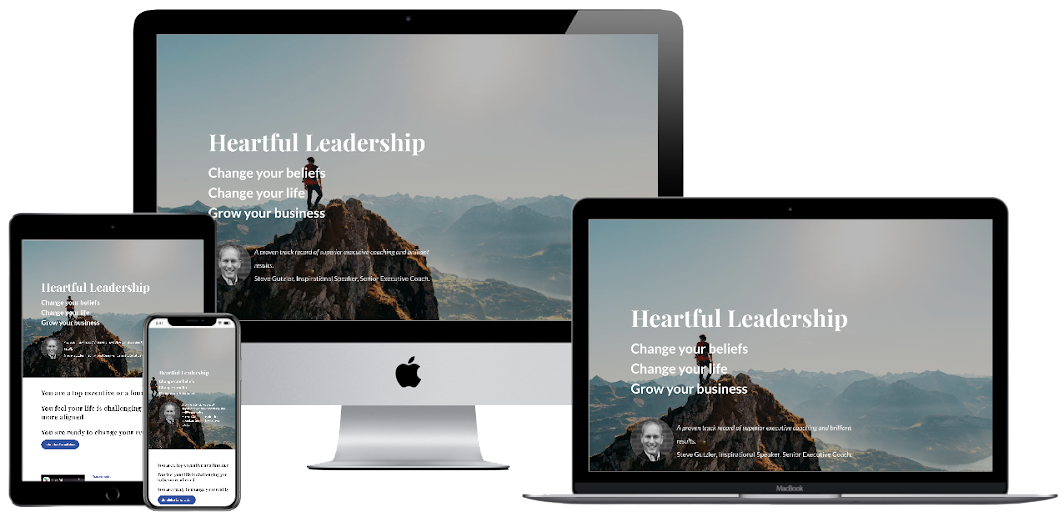 What you get:
The complete Heartful Leadership Method™ Program
90-day coaching with Arnaud Saint-Paul on a weekly LIVE Q&A
Ongoing support from our community of Heartful Leaders
Inspirational audios you can listen to anytime
Desktop, mobile, iPad version
Frequently Asked Questions
Why are you using a cohort to offer your method?
Our students start the same day and go through the same process, together. As they learn to become more heartful, they share and help each other master the tools and processes offered in the course on their private group. In this safe and secure environment, they can connect with each other, with people that are more advanced to accelerate their growth.
With one accord, our cohort blossoms with ease and grace.
How long is the course?
As per best practices of the Heartful Method™, you will need 9 weeks to become proficient in being a Heartful Conscious Leader. Throughout the program, you will acquire these life-long tools you have been looking for, for so long.
What do I do if I need help?
Our community is here to help and support you on your journey. Any time you have a question, you can ask it in our private group or write to us through our contact page.
Do I have to do the lessons at the same time every week?
Your weekly recorded session is available at the start of the week for you to watch it at your convenience. We do recommend that you watch it the same day so that you can fully benet from our program. You decide when you want to take the time to be present to it.
However, we do advise that you follow the same pace as the other students so that you can accelerate your learning experience and deepen your understanding of the Method.
I can't make it for this starting date, will there be another soon?
We open a new cohort periodically but we do not know when a new one will
start. If you can make it for this one, great. If not, put yourself on our waiting list and we will contact you when the next one opens up.
Can I complete the program at my own pace?
This is an experiential method and therefore a certain pace needs to be kept to get the results you want out of your investment in yourself.
Will this work for me? Do I need any level of personal development experience?
If you feel attracted or in resonance with the Heartful Method™, then there is no doubt that it will work for you. With your mind and heart open, you can embark on this journey towards yourself with or without previous personal development experience.
If you do have previous personal development experience, you will get to a new level of clarity, purpose and flow.
Can I get a refund?
Try our program for the 15 days and if you're not very happy with your results, simply give yourself a quick refund.
Join now to test drive the program today.